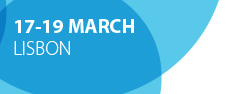 Segurança (Safety) é o valor nuclear da TAP Portugal apoiado por todos os níveis de gestão e por todos os trabalhadores, começando pelo Administrador-Executivo, que deverá disponibilizar uma atribuição equilibrada dos recursos necessários para o cumprimento do Sistema de Gestão da Segurança - Safety Management System (SMS).

O SMS é desenvolvido, implementado e continuamente melhorado, englobando as estratégias, processos e procedimentos necessários para garantir o mais elevado nível de segurança, com o objetivo de cumprir as normas nacionais e internacionais aplicáveis.

A Cultura de Safety, suporte essencial do SMS, é constantemente encorajada através da promoção de uma Cultura Justa de Reporte de Ocorrências.

1. Atribuir responsabilidades de Safety a todo o quadro de pessoal;
2. Cumprir os regulamentos, normas e procedimentos aplicáveis bem como as melhores práticas de Safety;
3. Assegurar a existência dos recursos humanos necessários, qualificados e treinados, para implementar as estratégias e processos de Safety;
4. Promover a sensibilização de todos para a questões de Safety, através de formação e divulgação de informação relevante;
5. Encorajar todos os trabalhadores a reportar perigos, ocorrências e preocupações resultantes do desempenho humano operacional, susceptíveis de comprometer o nível aceitável de desempenho de Safety da TAP;
6. Não tomar medidas punitivas ou de represália, nem revelar a identidade de qualquer trabalhador que reporte voluntariamente qualquer risco que afete a Safety, a menos que exigido por lei. Contudo, não serão tolerados casos em que se prove negligência grosseira, conduta irresponsável, desvios intencionais e comportamentos operacionais inaceitáveis;
7. Identificar perigos, analisando e gerindo o risco inerente de forma sistemática, com vista á sua eliminação ou mitigação para níveis tão baixos quanto razoavelmente possível e/ou viável;
8. Garantir que os produtos e serviços fornecidos por entidades externas no suporte às nossas operações, estão de acordo com os nossos padrões de desempenho de Safety;
9. Estabelecer indicadores de desempenho de Safety e avaliar o nosso desempenho operacional de Safety por comparação com os objetivos definidos;
10. Melhorar de forma contínua o desempenho operacional de Safety da TAP, assegurando através de processos de gestão, que as ações corretivas relevantes sejam implementadas e eficazes.

Safety is the core value of TAP PORTUGAL sustained by all levels of management and all employees, starting with the Accountable Executive who shall provide a balanced allocation of organizational resources required to the accomplishment of the Safety Management System (SMS).

The SMS is developed, implemented and continuously improved, encompassing strategies, processes and procedures necessary to guarantee the highest level of Safety, aiming to comply with the applicable national and international standards.

The Safety Culture, an essential support of the SMS, is continuously encouraged by promoting a Just and Reporting Culture.

The Safety Policy is based on our commitment to:

1. Assign Safety accountabilities to all staff;
2. Comply with all applicable regulations, standards and best practices;
3. Ensure that sufficient skilled and trained human resources are available to implement safety strategies and processes;
4. Promote safety awareness by disseminating to all Employees relevant training and information;
5. Encourage all employees to report hazards, occurrences and concerns resulting from human performance in operations that may compromise TAP Portugal Acceptable Level of Safety performance;
6. Not to take punitive action or reprisal, nor reveal the identity of any employee who reports an hazard that affects safety, unless required by law. However, cases of proven gross negligence, reckless conduct, wilful deviations and unacceptable operational behaviours, shall not be tolerated;
7. Identify hazards and systematically analyse and manage risks, in order to eliminate them or by adopting mitigation actions to maintain the risk as low as reasonably practicable and/or achievable;
8. Ensure that externally supplied systems and services do support our operations and are delivered according to our safety performance standards;
9. Establish and measure our safety performance against defined safety performance indicators and safety performance targets;
10. Continuously improve our operational Safety performance through management processes ensuring that relevant safety action is taken and is effective.